The Barrio de la Estación – Station Quarter – of Haro underlines its bid for its flagship event to become more international with two promotional dates in Oxford and London.
With its eyes set on the next edition of the Cata del Barrio de la Estación in 2024 and with the aim of making people from beyond its borders aware of the virtues of this unique neighbourhood, the six Rioja wine cellars have transported the spirit of their most notable event to the United Kingdom.
With the collaboration of one of the United Kingdom's most prestigious wine clubs, The Wine Society, the companies that make up the greatest concentration of wineries over a hundred years' old in the world landed in Oxford and London, attracting over 600 participants. Among them you could find two of the Masters of Wine who are already part of the family of ambassadors for the Barrio de la Estación: Sarah-Jane Evans, who attended the London event to bring her enjoyable experience in the Barrio de la Estación as the "train driver" in 2018; and Tim Atkin, "train driver" in 2015, who while unable to attend in person due to his commitments in Rioja, did not want to miss being part of the event through a lovely video.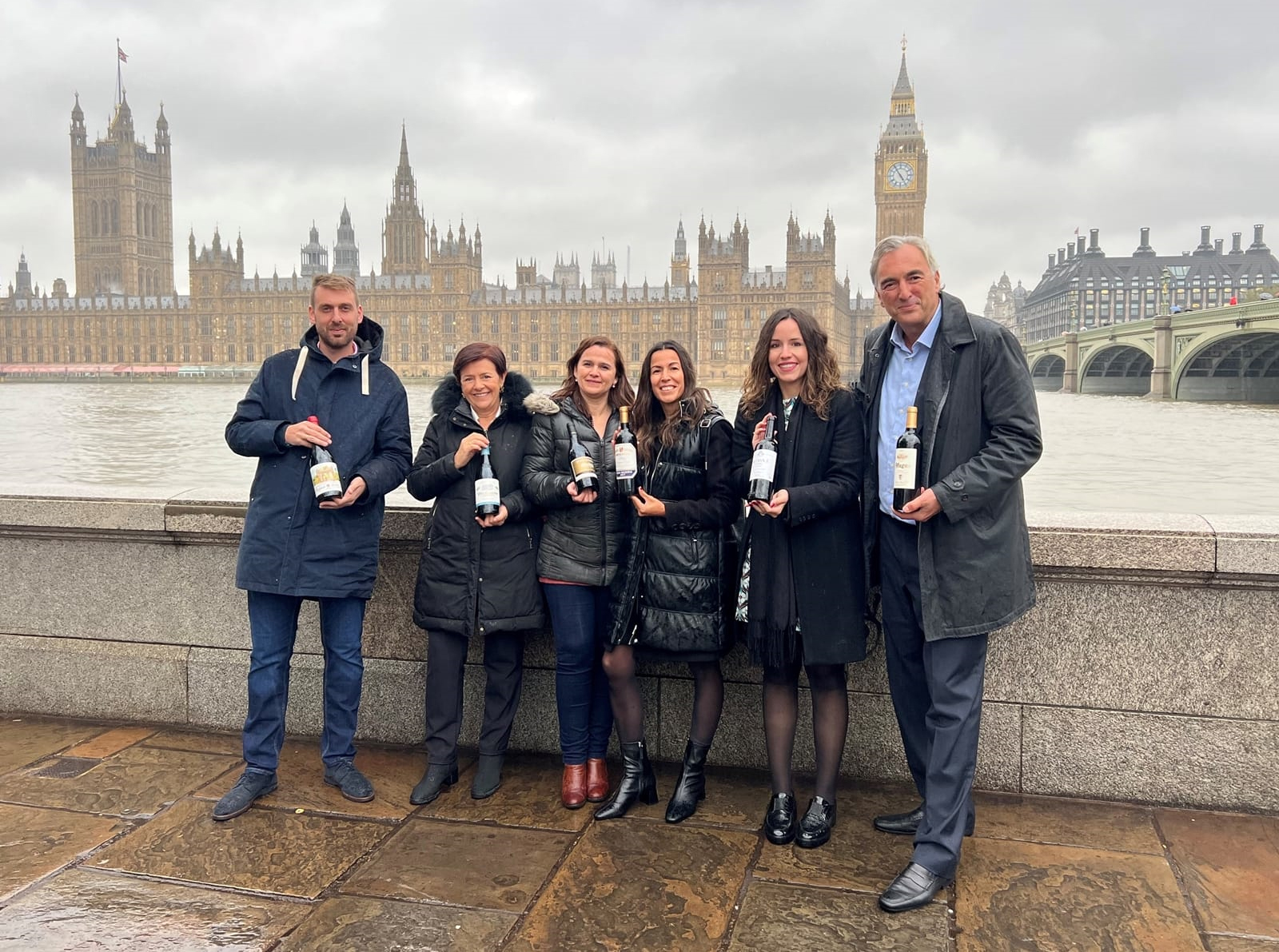 Two singular venues, Oxford City Hall and the former Chelsea Town Hall in London, provided the perfect backdrop for showcasing the great wines from the six member bodegas and a carefully-chosen selection of Spanish cuisine, all accompanied by musical entertainment and videos which transported the participants to the cradle of Rioja wine.
The presentation of the Cata del Barrio de la Estación in the United Kingdom is part of the event's international projection which, after its visits to New York and Shanghai in 2019, in this edition focusses on the British audience with the intention of continuing to invite more new countries to live this experience in the future.
The finishing touch for each evening came in the form of two prize draws which gave each of the happy winners stays in Rioja and two tickets to attend the Cata del Barrio de la Estación  2024.
The wine cellars expressed their satisfaction and gratitude to the English public for the great reception since, according to data from the organisers, it is the first time that an event of this nature has exceeded the expectations of the capacity with all the available tickets in both cities selling out. All those who were not able to attend will have the chance to live the experience for themselves on 15 June 2024, but this time on Riojan soil.