The 21st edition of the Best Of Wine Tourism awards, given annually by the World Network of Great Wine Capitals, has awarded the Barrio de la Estación Association for its experience "Barrio de la Estación Tours".
The six wineries of the Barrio de la Estación Association were present at the award ceremony held in Solar de Samaniego (Laguardia) where the different organising bodies, members of the jury and representatives of the 23 companies nominated for the awards were present.
After the presentation of the event and speeches by the corresponding authorities, the presentation of the awards and the many acknowledgements began, as these awards are not only in the hands of those who receive them physically, but also in the hands of a project held by many people. These were the words that Roberto Puras, coordinator of the Barrio de la Estación Association, wanted to convey to the attendees in his speech of thanks. "This project would not be possible if there were not a series of values, such as companionship, respect and solidarity among all the wineries, which are fundamental for this project to go ahead". He also alluded to the common goal of all the associated wineries, which is to create a first class wine tourism destination and encouraged the creation of synergies since "separately we are very strong but together we are unstoppable".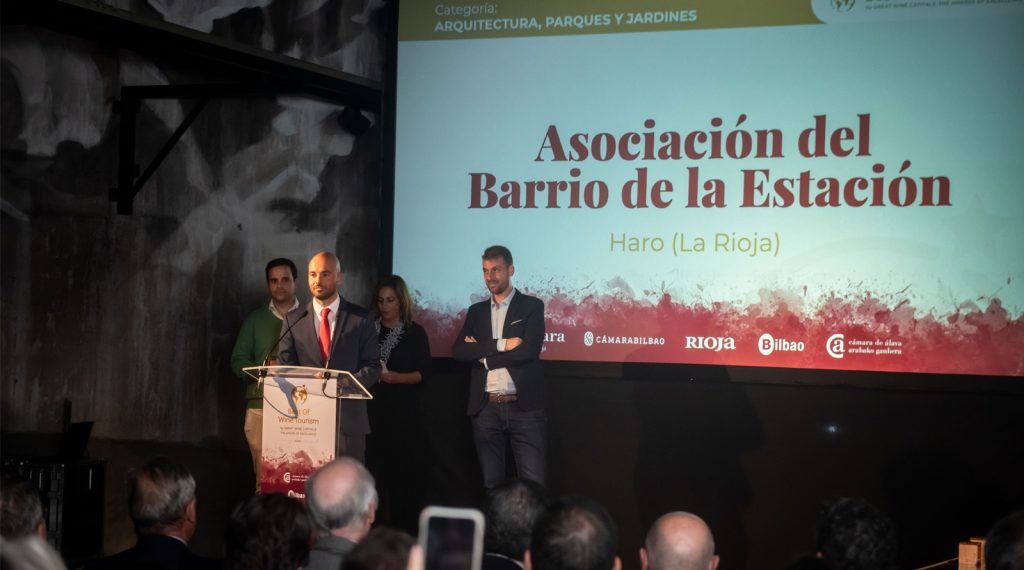 The jury valued the proposal for its joint promotion of Haro's Barrio de la Estación as a unique tourist destination: the largest concentration of century-old wineries in the world.
The two tours allow combined visits to six wineries: three wineries on Thursdays and three wineries on Fridays, seeking to make the weekend more seasonal. But the tours are much more than just combined visits to the wineries. They are above all visits to the Barrio de la Estación. The proof is that a large part of the guided tour runs through the streets of the Barrio de la Estación.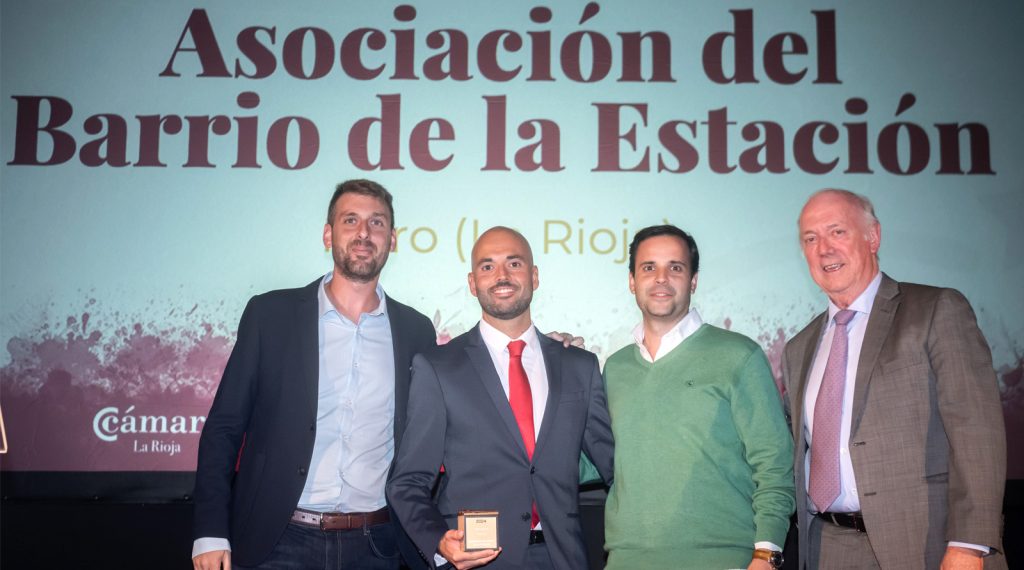 It is an authentic journey through the history of Rioja wine and a great repertoire of architecture, gardens and underground cellars, where centuries-old buildings, modernist influences, the work of architects such as Gustave Eiffel and well-integrated modern buildings alternate, forming a historical, architectural and urbanistic ensemble that is unique in the world.
Other award winners in this edition were Bodega Hotel FyA, Bodegas Izadi, Bodegas Valdelana, Grupo Criteria, Juan Carlos Ferrando and La Casa Cosme Palacio. The jury also recognised the Esférica Rioja Alavesa festival with a special mention.