● The six organising wineries unveil the twelve great wines that will be uncorked on 20 June alongside the creations of some of the country's most renowned restaurants and chefs: El Celler de Can Roca, Venta Moncalvillo, Íkaro, Azurmendi, Nerua and Zalacaín.
● The sommelier Josep Roca, Maquinista of the Year 2020, will offer an exclusive masterclass on 19 June, open to the public with advance admission.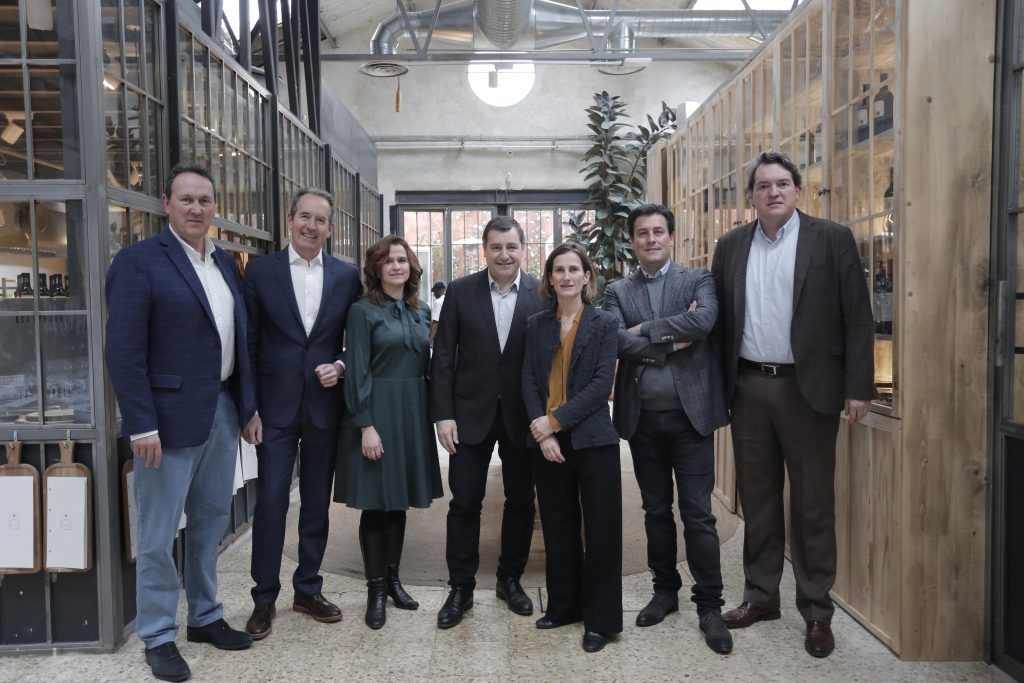 La Cata del Barrio de la Estación has presented in Madrid the fourth edition of the great gourmet festival to be held on 20 June in Haro. A day that will once again be unforgettable thanks to the brilliant wine and gastronomy that the six wineries organising the event have managed to bring together, an event that will be enjoyed by more than 3,500 visitors from all over the world.
The Barrio de la Estación Tasting has unveiled the great wines that each winery has chosen for the occasion: Monopole Clásico 2017 and Imperial Reserva 2016, from CVNE, Viña Pomal Gran Reserva 2012 and Lumen Reserva 2017, from Bodegas Bilbaínas Viña Pomal, Flor de Muga 2019 and Muga Reserva Selección Especial 2015, from Bodegas Muga, Montes Obarenes Blanco 2016 and Honorable 2016, from Bodegas Gómez Cruzado, Viña Arana Gran Reserva 2012 and Viña Ardanza 2010 Selección Especial, from La Rioja Alta, S. A., and RODA 2016 and RODA I 2015 by Bodegas RODA.
A line-up of great wines accompanied by a truly luxury gastronomy that will come from the chefs of some of the most significant restaurants in the country, known for their exceptional wine lists and for considering wine an essential element of their gastronomic proposal. The Roca brothers (El Celler de Can Roca), the Echapresto brothers (Venta Moncalvillo), Iñaki Murúa and Carolina Sánchez (Íkaro), Eneko Atxa (Azurmendi), Josean Alija (Nerua) and Julio Miralles (Zalacaín) are the names of the chefs whose tapas will accompany the great wines of this edition. The sweet finale will be provided by the master chocolatier and confectioner from La Rioja, Juan Ángel Rodri Gálvarez.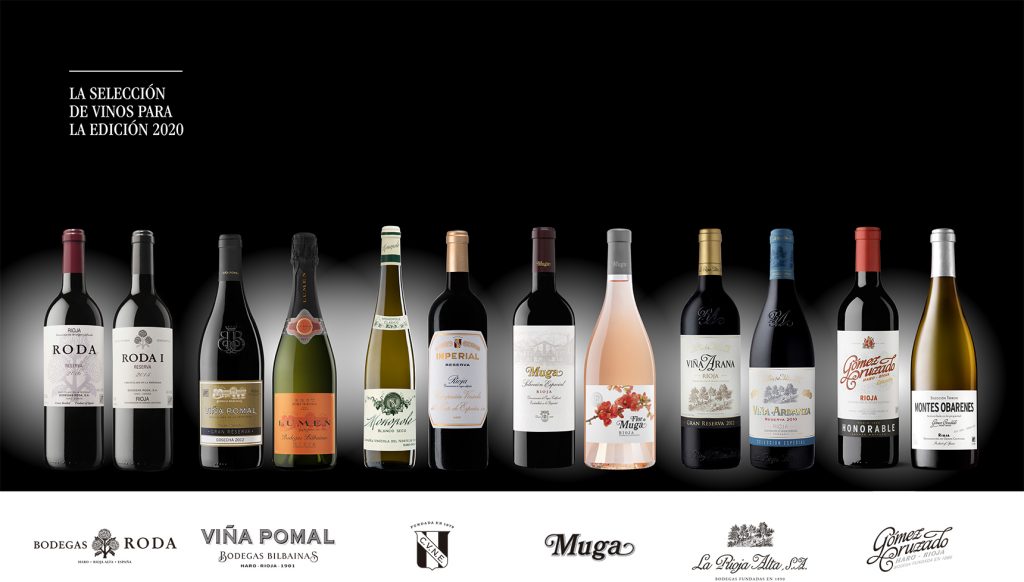 At the presentation in the Madrid capital, another of the great novelties of this fourth edition was also unveiled. On the previous day, Friday 19 June, there will be an exclusive master tasting led by the sommelier Josep Roca, Maquinista del Año 2020, open to the public with limited seating and for which it will be necessary to purchase a ticket in advance.
Roca expressed his joy at his election and added "it is an honour to have received the title of Maquinista del Año 2020. For me it is an enormous opportunity to be part, as an ambassador, of a very important event that offers happiness always linked to a land. The Barrio de la Estación Tasting is the most important wine event that can be shown to the world and that shows the world that wine is alive, that it is a way of life, a way of exposing the landscape and making it known to everyone".
For her part, the president of the Barrio de la Estación Association, María Urrutia, reiterated that "we are very happy with this fourth edition of La Cata del Barrio de la Estación, in which the commitment to haute cuisine is impressive and is amply reinforced by an exceptional Maquinista del Año, such as Pitu Roca. I can only encourage everyone to experience it on 20 June, as it will be a memorable event".
The president also announced the new impetus to be given to the Professional Day of La Cata del Barrio de la Estación which, in this 2020 edition, will be brought forward to Monday 27 April and where hundreds of professionals (sommeliers, restaurateurs, distributors and journalists, among others) will be able to enjoy the latest news on the market from the six wineries, as well as their upcoming launches.
The launch in Madrid of this fourth edition of La Cata del Barrio de la Estación was attended by the Regional Minister of Agriculture of the Government of La Rioja, Eva Hita, who wanted to accompany the representatives of the six wineries that make up this unique wine enclave: CVNE's marketing director, María Urrutia, the co-owner of Bodegas Muga, Eduardo Muga, the general manager of Bodegas RODA, Agustín Santolaya, the technical director of Bodegas Bilbaínas Viña Pomal, Mayte Calvo de la Banda, the head of viticulture and director of Gómez Cruzado, Juan Antonio Leza, and the president of La Rioja Alta, S. A., Guillermo de Aranzábal.